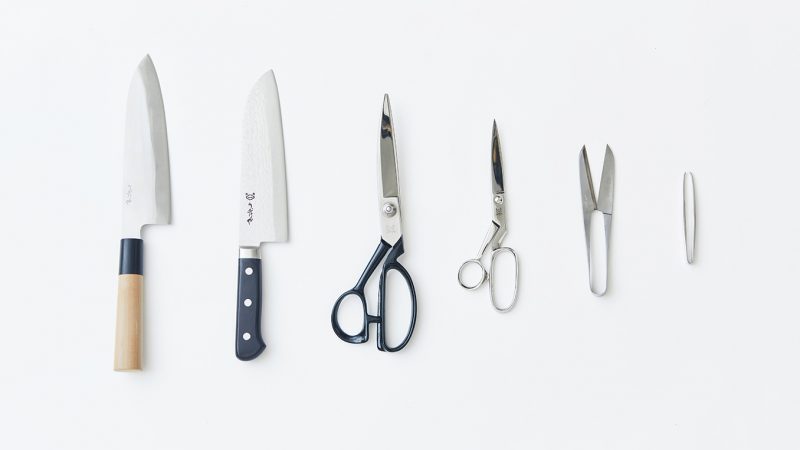 Continuing to protect our commitment as artisan merchants
"Ubukeya" specializes in manufacturing and selling cutlery. It is said to be the first store in Japan to start selling sewing scissors, which is one of its main products. Yakichi, an artisans at the time, had a request from the Tsukiji residence, and the scissors he made was well known from the customers of its quality to cut well.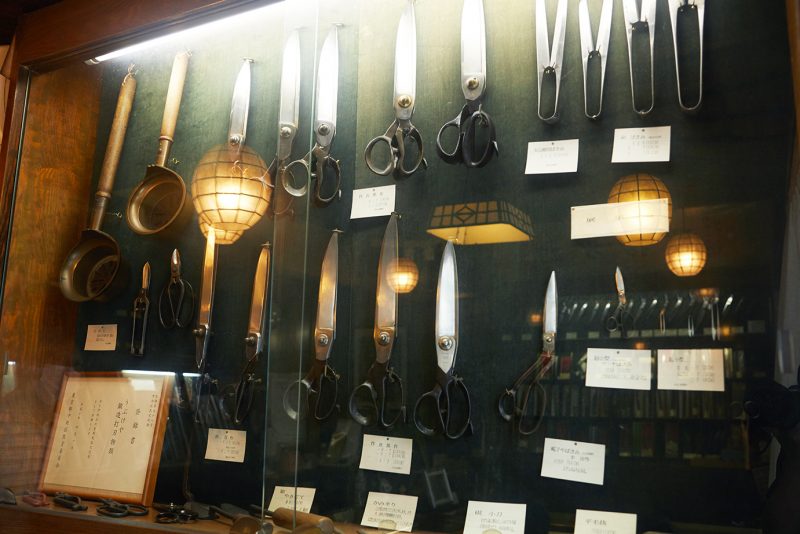 The well-reputed sewing scissors have become one of Ubukeya's most popular products, and are used by a wide range of people from households to people in the clothing industry.
"The scissors will last for a very long time in your home. And there was a time, the scissors brought in by a grandchild for repair were the scissors that her grandmother bought for her bridal gift. When the polished and sharpened scissors was returned, she was very satisfied since the quality was good as new."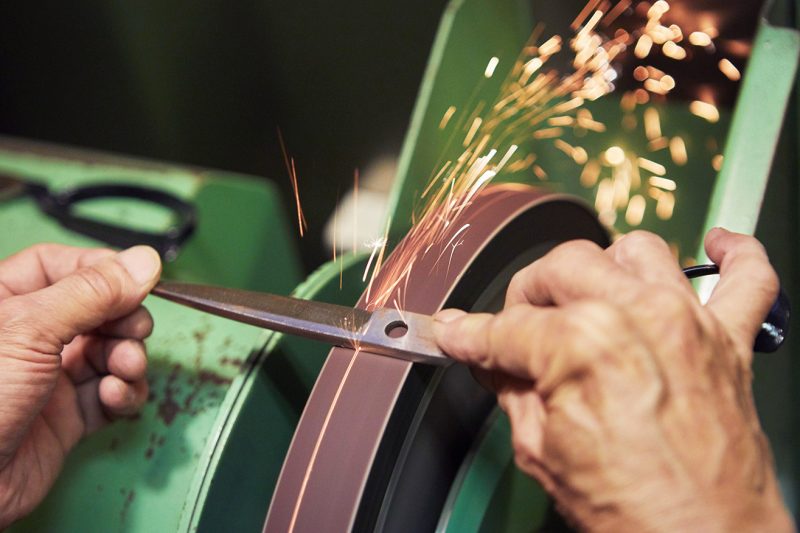 Continuing this business in this small town, I've felt the change in the time. "From Tomizawacho to Kodenmacho, there used to be quite a few stores dealing kimonos.They were using our scissors, but the demand towards kimonos had decreased in the past years and the number of sharpening jobs had also decreased. Years passed and new residential buildings were built, we used to focus on professional tools, however now household tools are increasing in these local areas."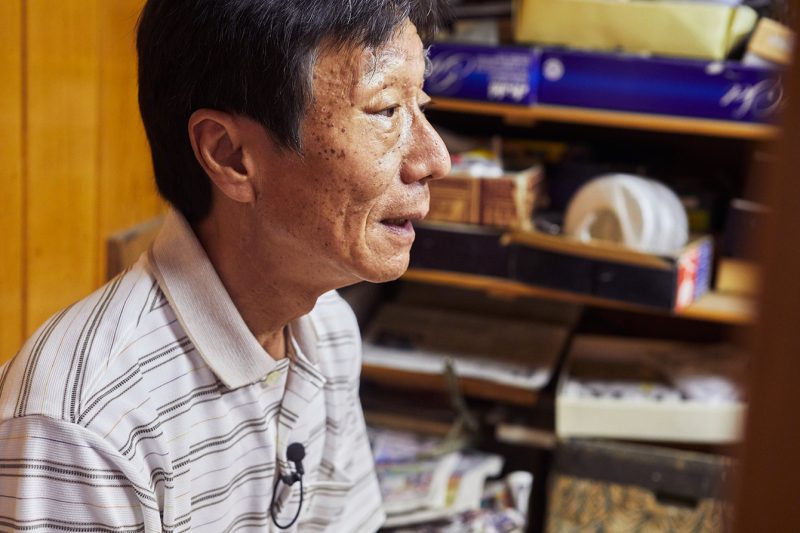 "The world has changed dramatically over the last 50 years, and I think it will continue to change at an accelerating pace. Therefore, we have no idea what will happen to this business, but I hope that no matter what era comes, Ubukeya will be located in Ningyocho,
and it is my wish that the head of the family for generations to come will be professional artisans" We want to create and deliver fabulous products while being directly in touch with our customers. Even though time continuously change, we hold the desire that will always remains the same.