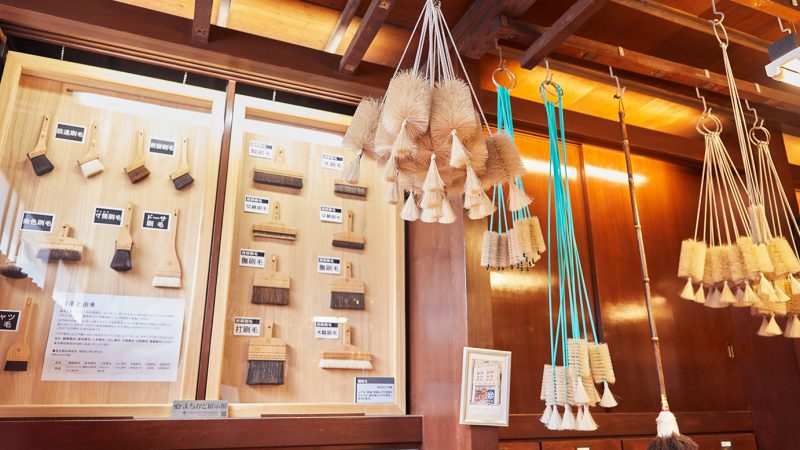 Edo technology and the history of Nihonbashi for posterity
"Edoya", a specialty store for brushes, has been in Nihonbashi Odenmacho for over 300 years since 1718. There are currently about 50 artisans and workshops that manufacture brushes and bristles. It is also a part of his job to teach them about Edoya's commitment. "It is also important to provide careful inspection and guidance, and it is necessary to pay and evaluate the artisans. In order to continue making good products, everyone needs to improve."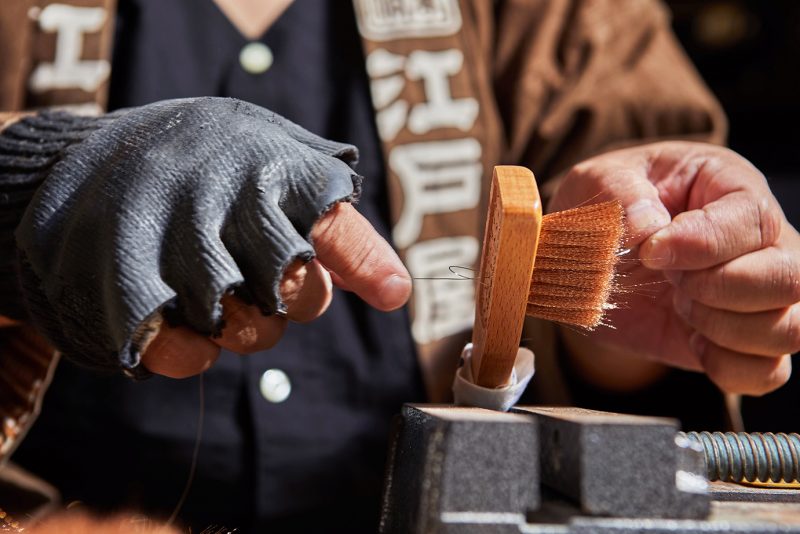 Also, in order to maintain the high quality of the product, he says, it is necessary to discover new talent. "The artisans are getting older. Now, I'm also the president of the brush association in Tokyo, and through those connections, I can find people with skills. We make tools for professionals,therefore we have to maintain the quality. It's important that the products are not just hair-planting, it has to be good to use."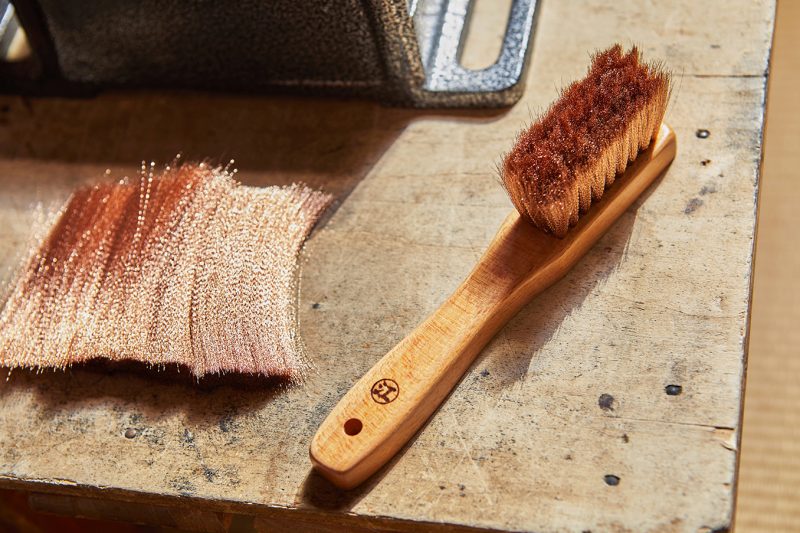 Katsutoshi Hamada, a long-time businessman in the area, is deeply involved in the local community, serving as the head of the town council and president at the organization for the preservation of the Nihonbashi "Bettara City", a tradition from the Edo period. "I'm teaching third-grade social studies at the Nihonbashi Elementary School. I tell them about the area around here and the traditional festival of Bettara City, which you won't find in their textbooks." Passing on the family business of Edo brushes, and also passing on the history and culture of the region.