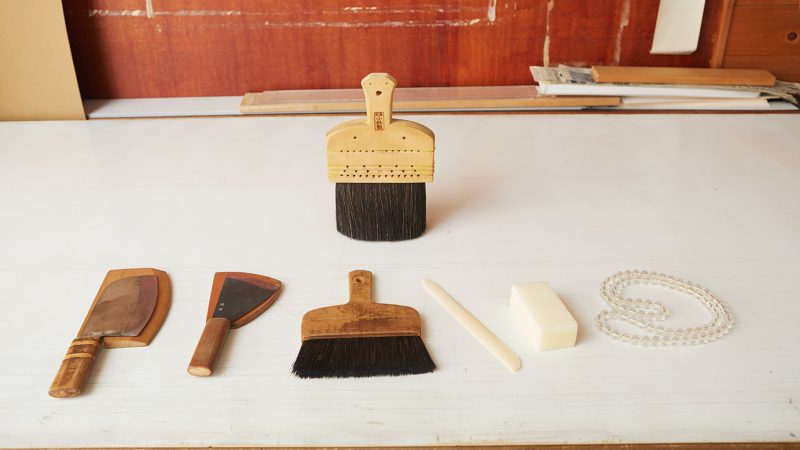 Japanese traditions and techniques of Hyogu to the world
Tomonobu Inazaki of "Kyoshindo Inazaki", runs a Hyogu store since the Edo period. Working as an Hyogu craftsman for a long time, there is a moment of satisfaction in his work. "When a customer orders a repair, we keep the product to fix. When I see the customer's excitement when I return the repair work, like 'How does it turn out so beautiful?. That's when I feel rewarded. It gives me energy."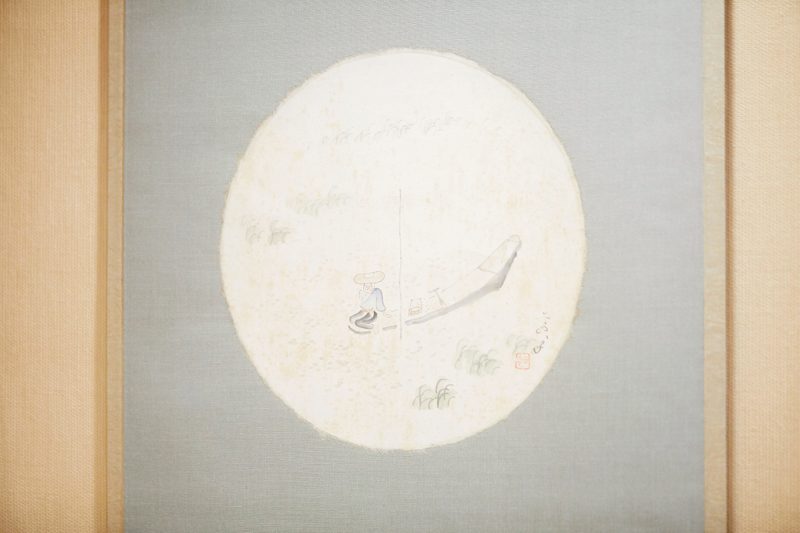 He has a class at Nihonbashi Takashimaya department store where he teaches Hyogu. "For example, people who draw or write calligraphy, they would want to do Hyogu by themselves. So, I teach how to make Kakejiku and Byobu in these classes. We decide on a theme and spend a year creating a work of art." Despite the fact that traditional crafts are often thought to be difficult to learn, we make efforts to ensure that those who are interested can experience them.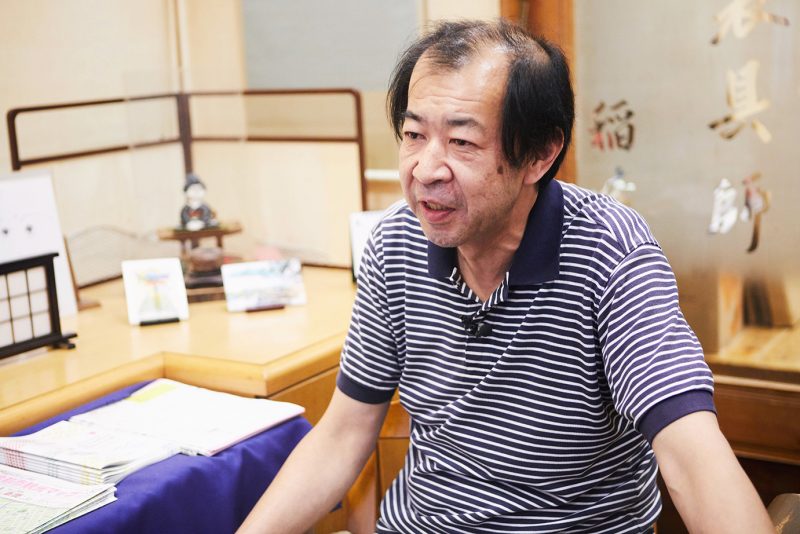 Inasaki-san predicts the near future of Hyogu as follows: "This technique of Hyogu has been passed down from generation to generation in Japan, and also the Japanese art works have gone abroad.
We have come to the point where those items are considerably damaged and need to be restored, so I think it is necessary to introduce Hyogu and its technology to foreign institutions. There are probably no foreigners who can repair them, so I think they will be looking for us." With the technology of Hyogu to the world, a new challenge for "Kyoushindo Inazaki" is about to begin.