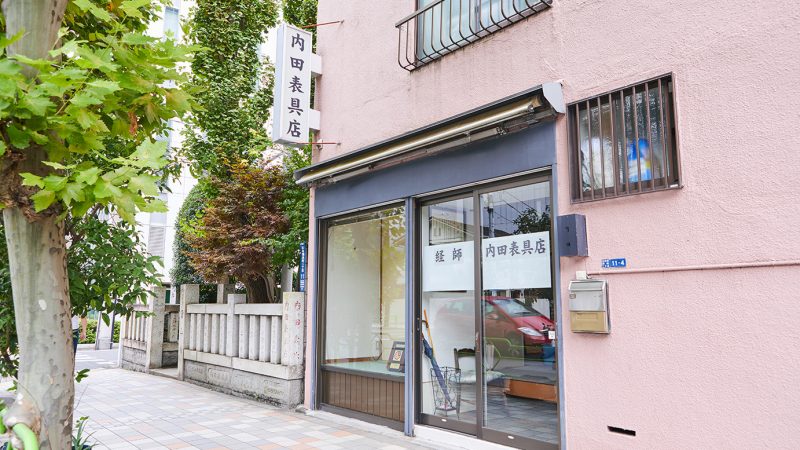 The best part of the being a Hyogu craftsman is to be able to continue for a long time
Before "Uchida Hyoguten" set up a store in Nihonbashi, it used to be located in Kanda. "It moved to Nihonbashi around 1911. My grandfather was a devotee of the Kasama Inari Shrine which was next door, so he used to visit the place every month. The house was a very old house in the community."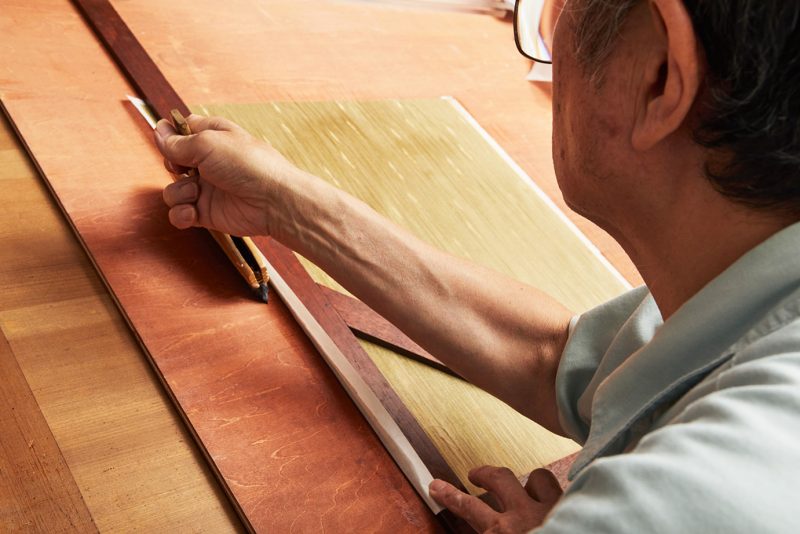 Uchida-san, a kyoshi craftsman was born and raised in Nihonbashi, also works as a technical instructor for the Hyogu Association. "I participate in a study group once a month that teaches the techniques of Hyogu and related interior design. The students are mainly Hyogu craftsmen's sons, but there are also general students who learn as a hobby, not just members of the association." He is making efforts to pass on traditional crafts in the land he is familiar with.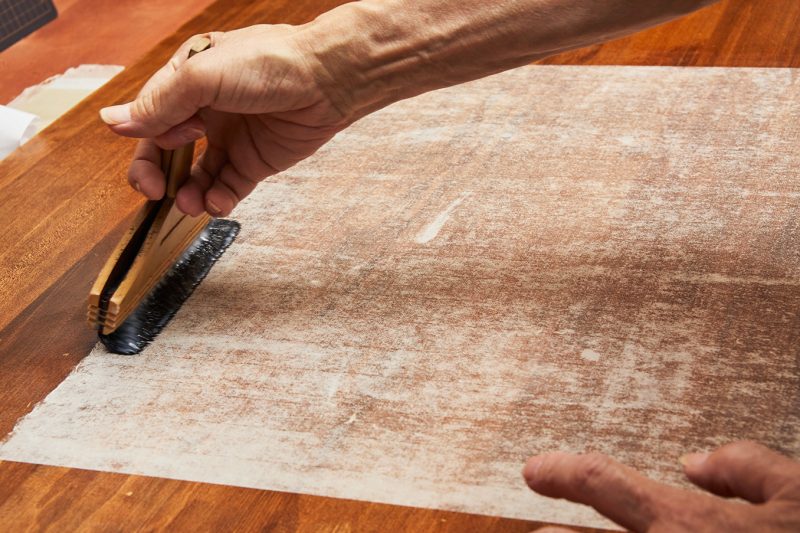 He has a deep relationship with the community and is responsible for the interior design of "Hamadaya", a long-established restaurant in Nihonbashi. "I've been entrusted with the Hamada Family's work since my parents' generation. I've been involved with my father since I was a child, and even as a child I felt it was worthwhile. I'm very grateful that they still let me continue to my generation."He says that he gets immersed at the end of the year when he has to replace the shoji screens before new years come.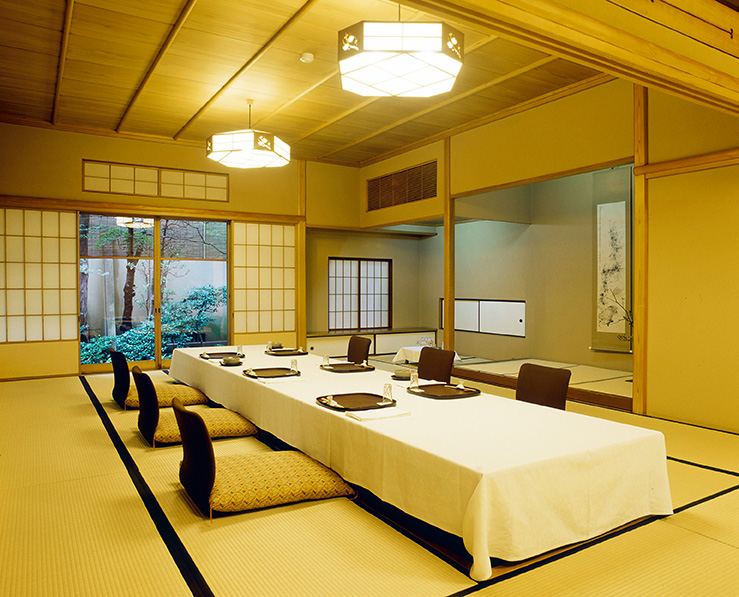 Although the number of Japanese-style rooms is decreasing nowadays, even today there are
Japanese-style rooms like the Hamada family's. When working on the interior design of such
rooms, the skill of the Hyogu craftsman is required to make proposals that match the scale
and atmosphere of the room. "Even if the blueprint only says that the edges of the sliding
doors should be black, we must be able to propose a matte finish, or choose handmade
torinoko paper. " The passion of a Hyogu craftsman
is very much alive in the Japanese-style room. The next time you enter a tatami room, we
would like you to feel and pay attention even to the edges of the Fusuma and enjoy its
atmosphere.
[Photo courtesy of Hamadaya]