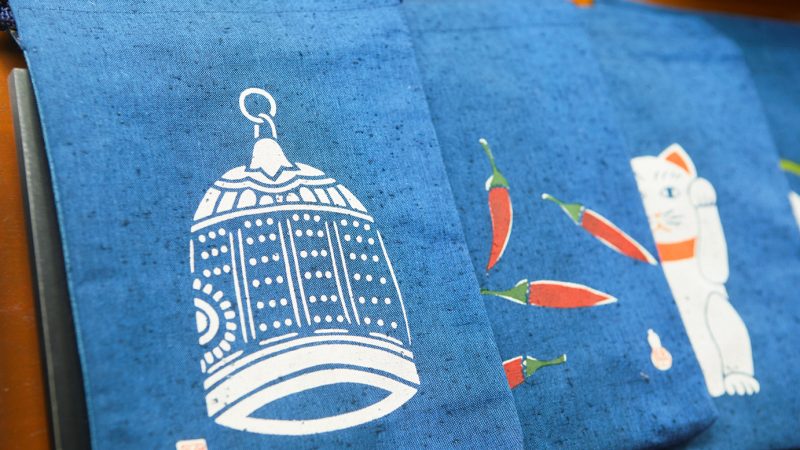 Color, pattern, and shape reflect Edo-ness
In Hamacho Takatora store, you can find stylish traditional crafts with a touch of Edo and Tokyo style, such as pouches made with Edo fashioned Hanjie. "I want to make products with colors, patterns, and shapes that can make people feel the essence of Edo, even though it is called 'Tokyo'. I believe the most valuable part is that I'm doing this in this city."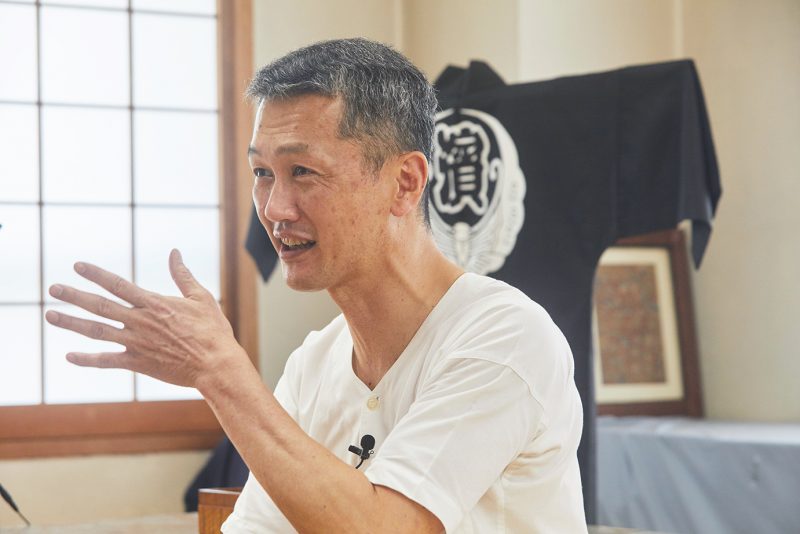 We asked what values he has when creating a product of Edo-ness at Hamacho Takatora, "For example, if you look at the colors, if you go from Okinawa to Hokkaido as you go further south, it gets saturated and as further you go north, the more cloudy.
There is also a difference between the red of Kyoto's elegant red and the red loved by people in Edo, as well as the use of color, like in the case of Edo, the color is a little cloudy, like looking through a shield of frosted glass. It's not that we don't use vivid colors, but by cloudying them, it brings out the flavor and depth. It is true that most of the tenugui cloths and bags on the shelves have a subdued and calm coloration.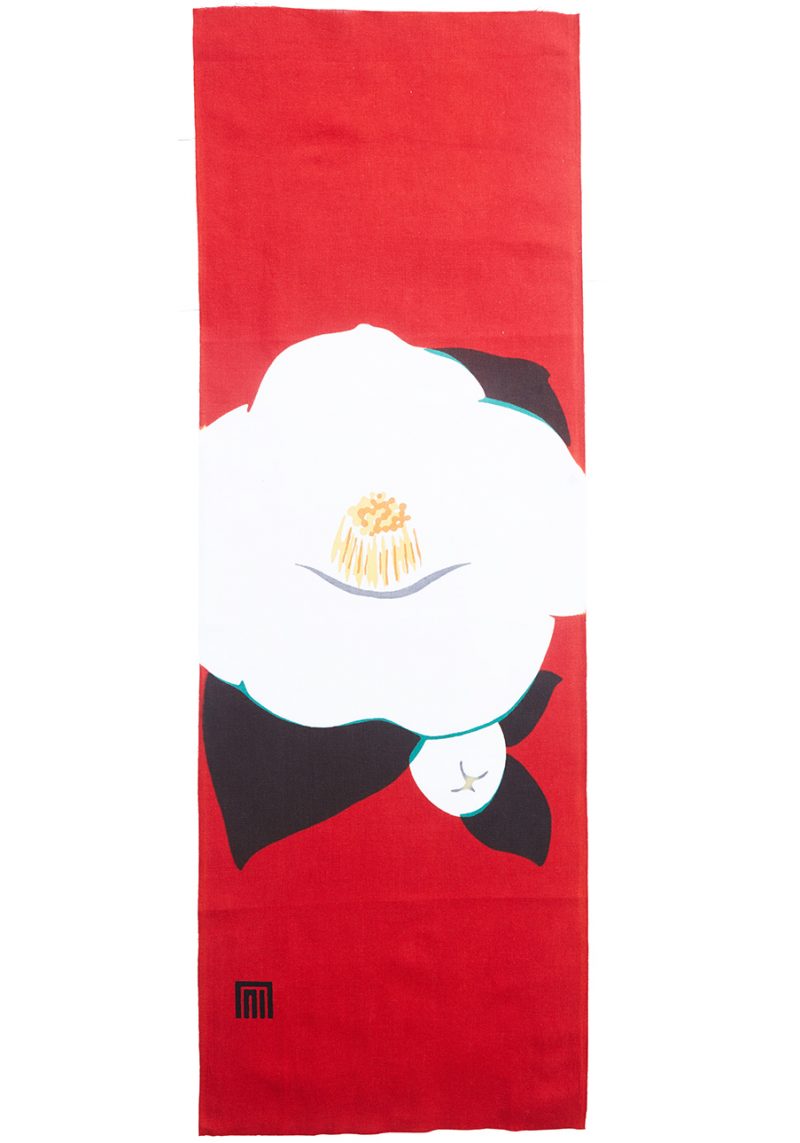 "In terms of shape, people living in the area near the Edo Castle prefer tightly fitted shapes. Tabi Shoes as an example, if there is space in the shoes it wrinkles and doesn't look good, so they are custom made to the size of the person. As for Hanten coats, to look fit and stylish, the length, sleeves and body width should be measured properly." It should be something that fits, not something that is just good enough. Wearing a one-of-a-kind dress for oneself may be a symbol of Edo culture.