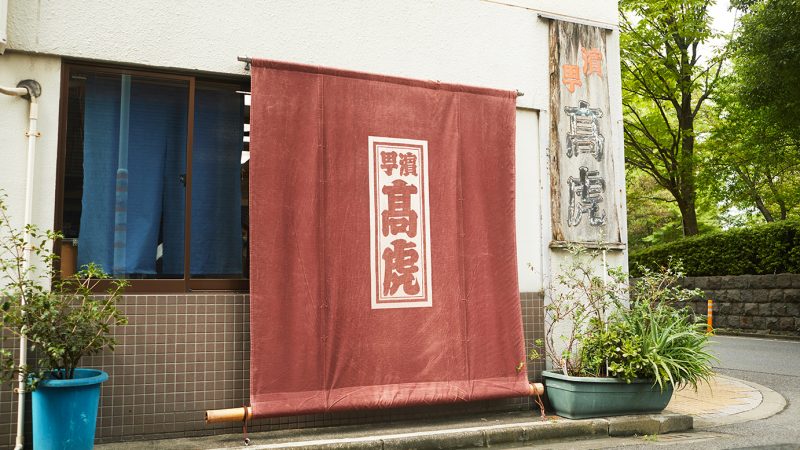 Fascinated by Edo Dyeing, and the road to becoming an artisan
Hamacho Takatora is located in front of Hamacho Park. Its predecessor was a dye house and also called Koya at the time in the late Edo period. Currently the store manufactures and sells products of dyeing traditional fabric dyeing and making use of techniques. There are a wide variety of products such as Hanten coats, Tenugui cotton towels, Noren curtains, Furoshiki and bags.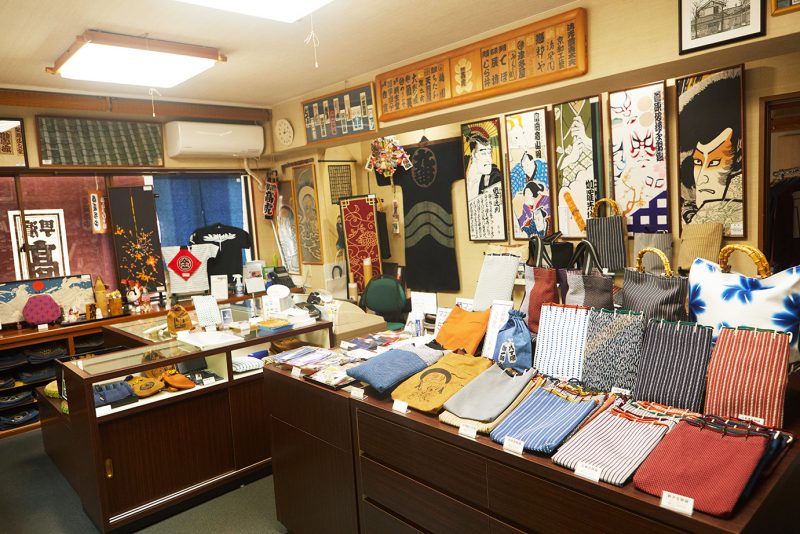 We interviewed Susumu Takabayashi, who is incharge of Takatora's products. "We sell original designed products, and items ordered directly by our customers such as Noren curtains, and tenugui cotton towels, and hanten coats for town councils.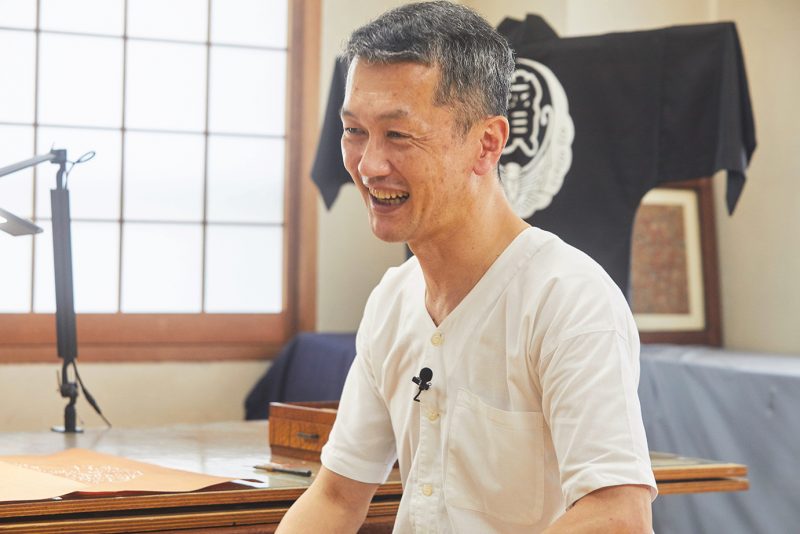 Takabayashi-san started to work in this business 30 years ago. After studying art and clothing design, he worked as a graphic designer at an advertising agency. However, "I wasn't suited to commercial design, and wanted a job where I could deal directly with the customers. Also, I was born in Hamamatsu, and I wanted to be able to make hanten coats for people who enjoy the big festival in Hamamatsu.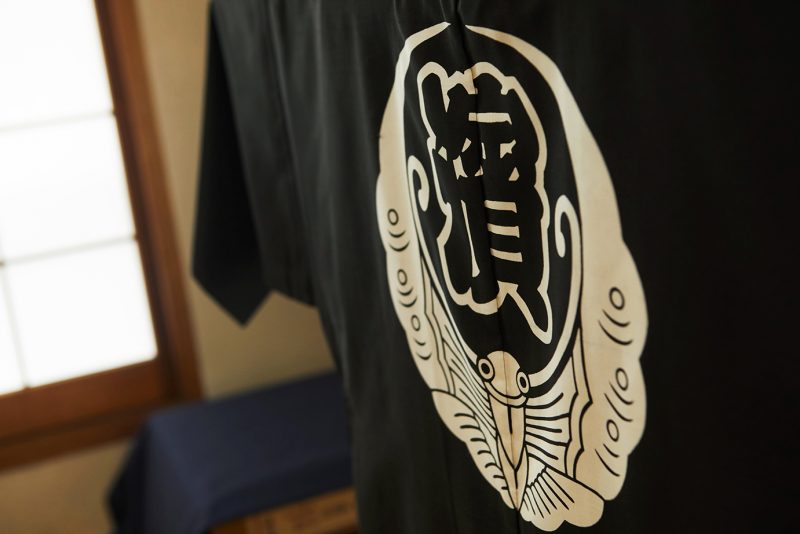 "There are only a few cities that have more sophisticated designs and dyeing methods for Hanten coats than Edo, so I wanted to be able to make a stylish, Edo style item, and that's how it all started." Takabayashi-san is not interfamilial succession but he knocked on Takatora's door. I think it is proper for people who were born and raised in this area to be able to make Edo-style products, but people like this have been decreasing. I'm not an Edo native, but there's nothing I can't do with my experience, so I've decided to raise my hand." His experience, including art, fashion and design, has certainly come to hand in his current work.