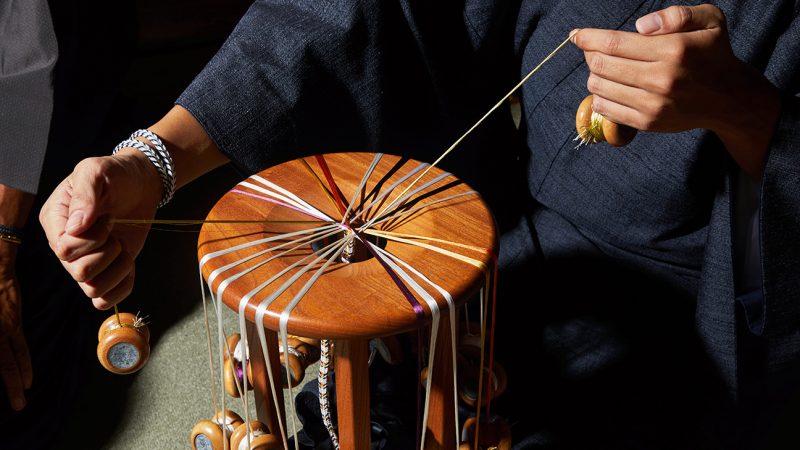 Beyond the handiwork, the kumidai is a "mirror" that reflects the heart of the craftsman.
The "RyuKoubo" is a family business that has been handing down the traditional craft of kumihimo for generations. Takashi Fukuda says that the difficulty in making kumihimo is the state of mind. "The disk-shaped upper plate on the "round stand" used for making braided cords is called a "mirror". It is because the mesh size reflects your mind when braiding the cords. No matter how skilled you are, if you're distracted the mesh size will change. When facing the looms, you have to face it with a flat mind."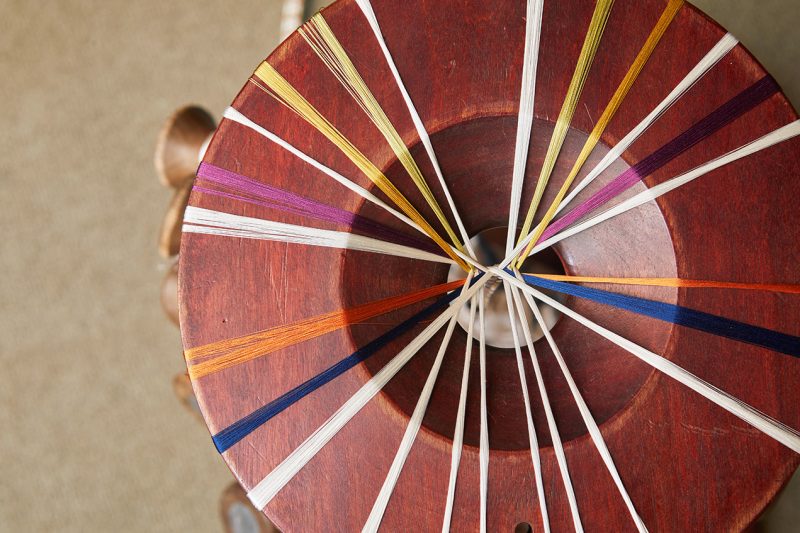 Fukuda-san, a Tokyo Metropolitan Traditional Craftsman was selected as a "Contemporary Master Craftsman," an award given to outstanding craftspeople in 2019.
"I was grateful for the title, but I'm not satisfied with my current work, and I'm working on the idea to deliver better works to customers and there is never an end to this thought." Even though he has become a master craftsman, he continues to have the same spirit of improvement.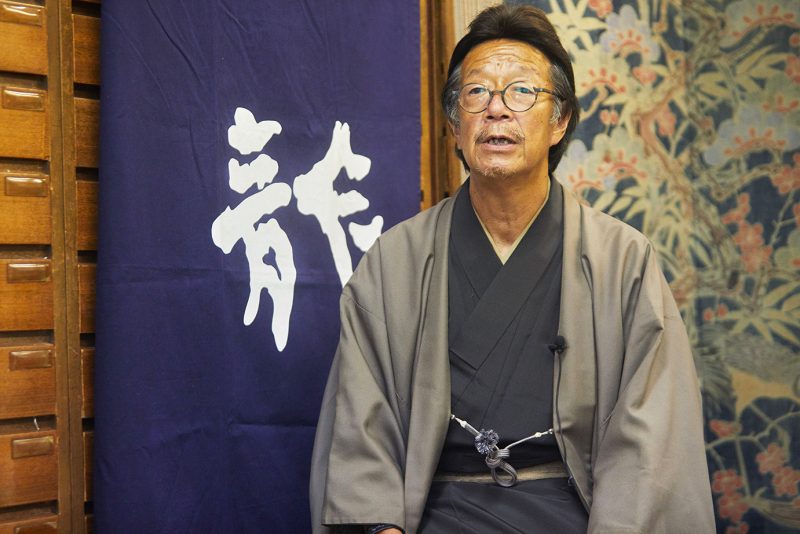 The work of Ryukobou begins not only creating of the design patterns "綾書き(ayakaki)" and the assembling process, but also with the making of silk threads together with the farmers."To make the threads, dye, process and set them on the looms takes more time and effort than assembling braids."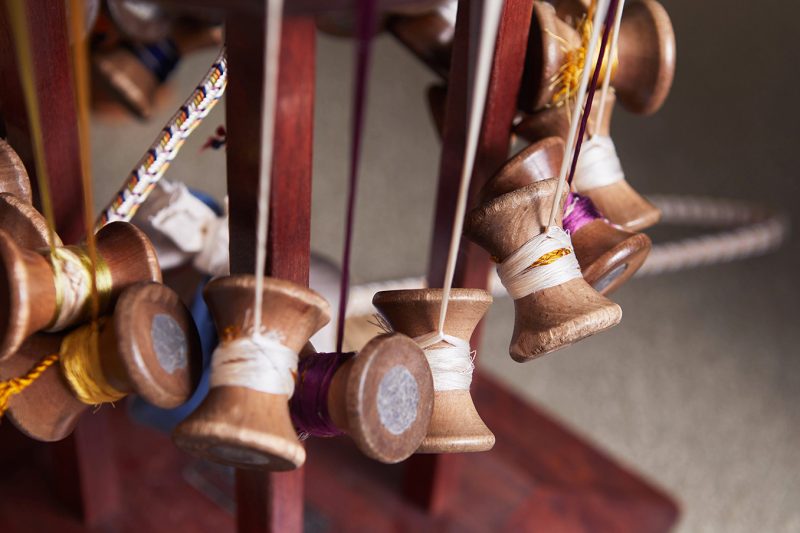 The word that I have inherited since my father's generation is "to be particular". Particularly about the materials, the colors and patterns, the comfort of the closure, and imagine how it will look in the hands of the customer after use. This is what "to be particular" is about." Make with care and imagine what will happen when customers pick the kumihimo. This belief has never wavered.