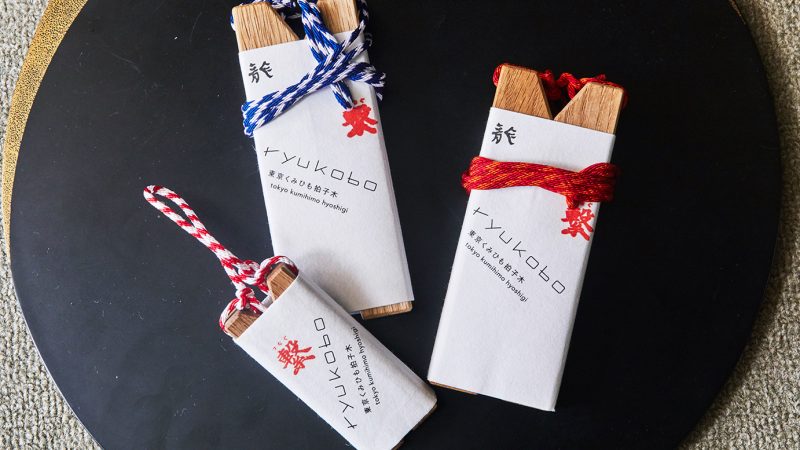 Traditional Kumihimo for the future. New Challenges and Continuing Evolution of Edo Style
The master of Ryukubou, Takashi Fukuda's son Ryuta-san is also involved in kumihimo making. Ryuta-san has a young sensibility and makes efforts to go one step ahead of traditional kumihimo."Kumihimo is mostly used for women's wear as an obijime for kimono, but after I started this job, I wanted something of my own. So, we've made products such as umbrellas, chairs, and clappers made of kumihimo, which can be used in daily life, especially by men who don't have many opportunities to touch them."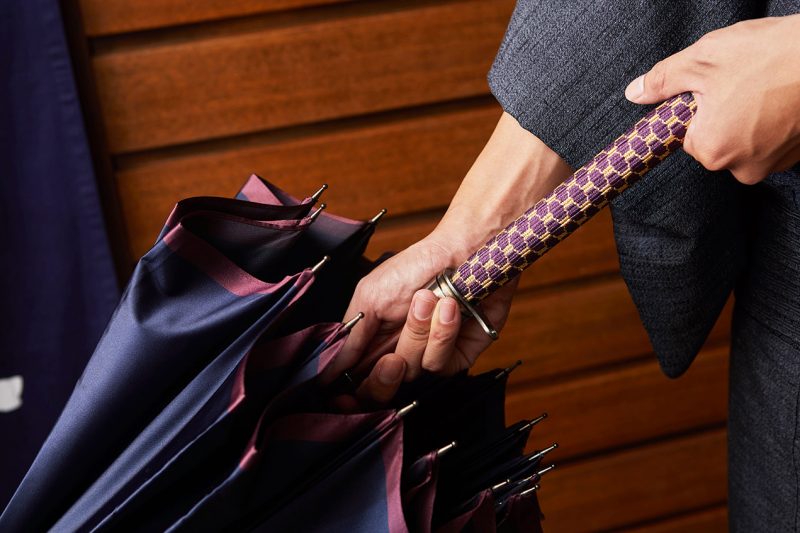 "Kumihimo has also evolved in various ways during the times, from tea utensils to samurai swords. I think it's a world where you have to take action, materialize, and make things, so I think it's necessary to make use of the skill and challenge new things." The skill that has been cultivated over a long period of time as a family business has been incorporated into modern life.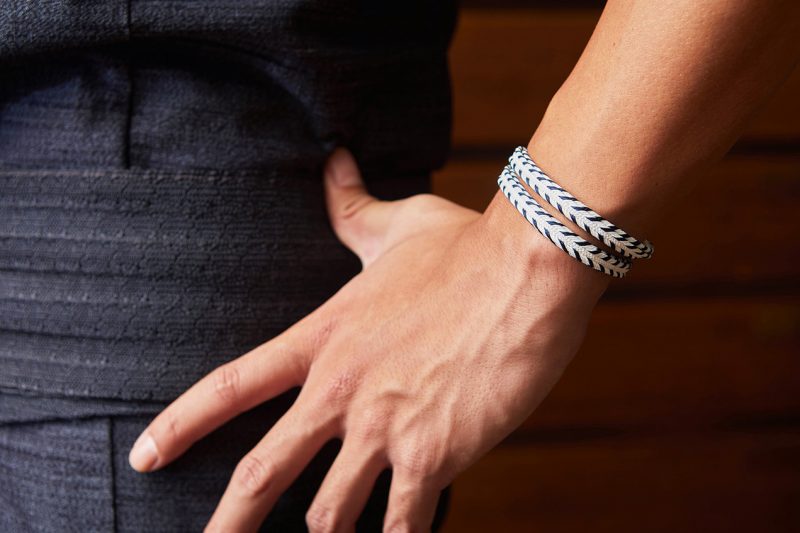 The challenge also extends to materials, and he has been trying to make kumihimo using not only silk threads but also new materials. "This is a bracelet that uses a thread called luminescent thread, which stores light and emits light at night."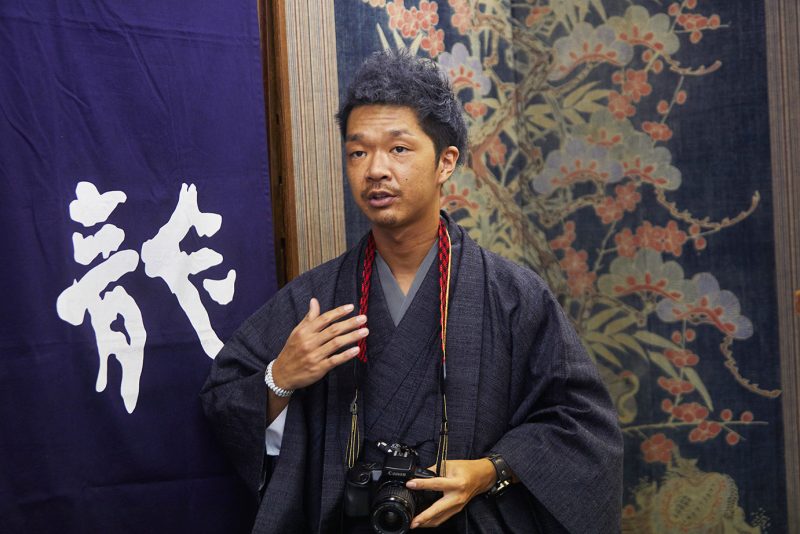 We have developed products in collaboration with a number of companies, including Canon Marketing Japan's code for cameras. There is one thing that he keeps in mind when creating new products. "Crafts have two main themes: "Use" and "Beauty". I am conscious of proposing products that combine functionality and beauty by combining old skills with modern lifestyles". We will be keeping a close eye on Ryu Kobo's new ideas.