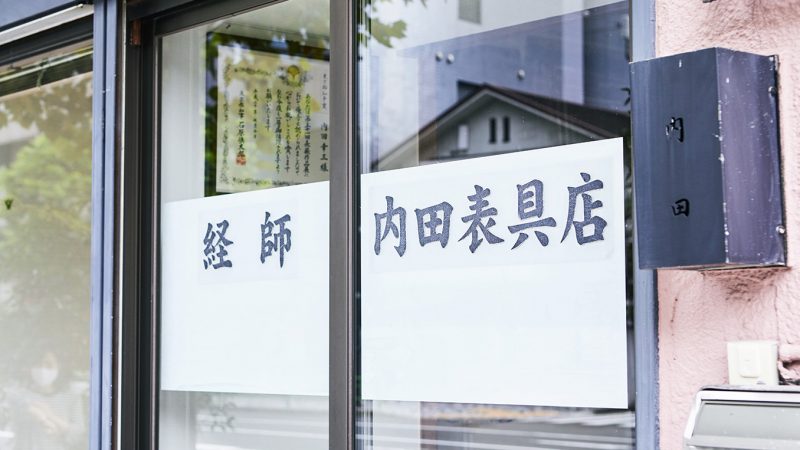 The third generation Kyoshi passing on Traditional Edo Hyogu to the Present
Kozo Uchida runs a "Kyoshiya" that produces fusuma (sliding doors), Byobu(folding screen, Kakejiku(hanging scrolls), and other Hyogu items. His grandfather established the business in 1902 as "Uchida Hyoguten", and now he is the third generation master. He started the business when he was 19 years old. Since he was a child his father had already been working, therefore it was very natural for Uchida-san to take over the business.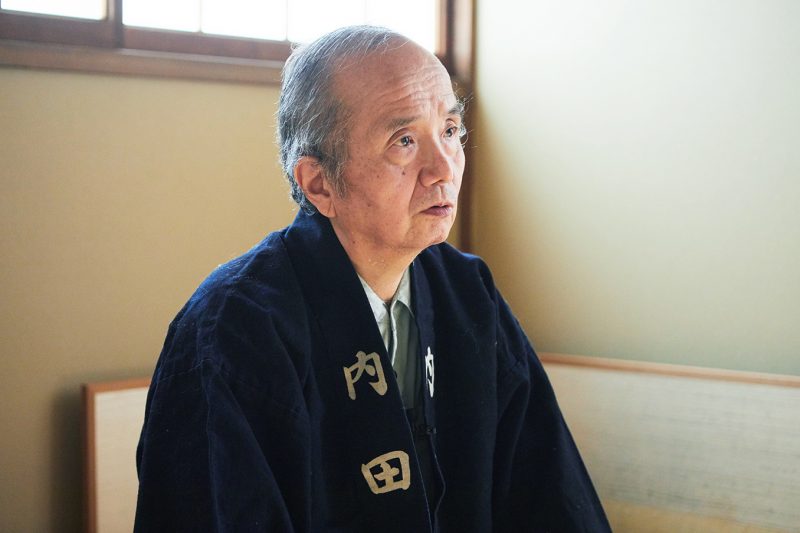 As time passes the style of Japanese houses has been changing. The number of Japanese-style rooms have decreased, and the number of tokonoma and fusuma has also decreased. Nowadays, their main work is to make and repair Kakejiku and to replace walls and shoji screens. "For the Kakejiku, we repair by matching with the pictures customers bring in. Sometimes customers request to see the Kireji(a fabric to be attached around the picture) before finishing but mostly leave it to me."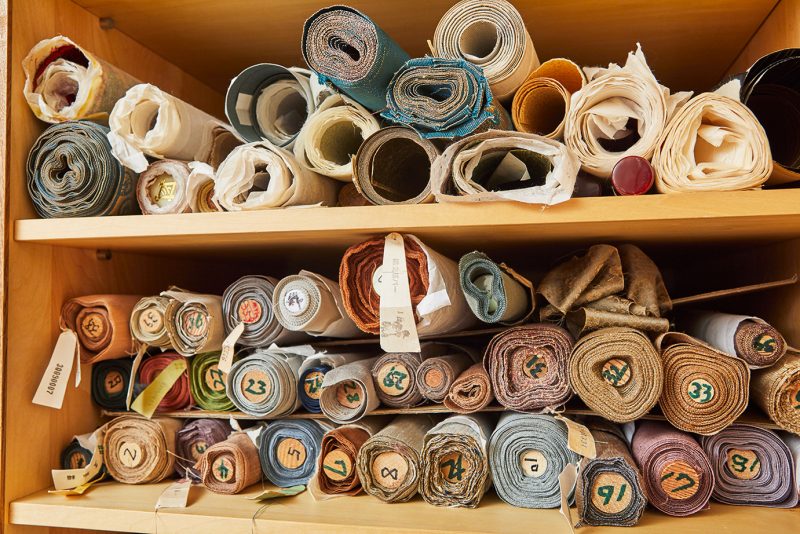 There is a rule that he has when repairing the Kakejiku. "I've decided not to do anything too outlandish, but I try to use colors that are unique." As he said, the hanging scrolls in the room where we interviewed him were made of subdued vermilion and dewdrop colored kireji, which was a fresh combination. It creates a modern atmosphere.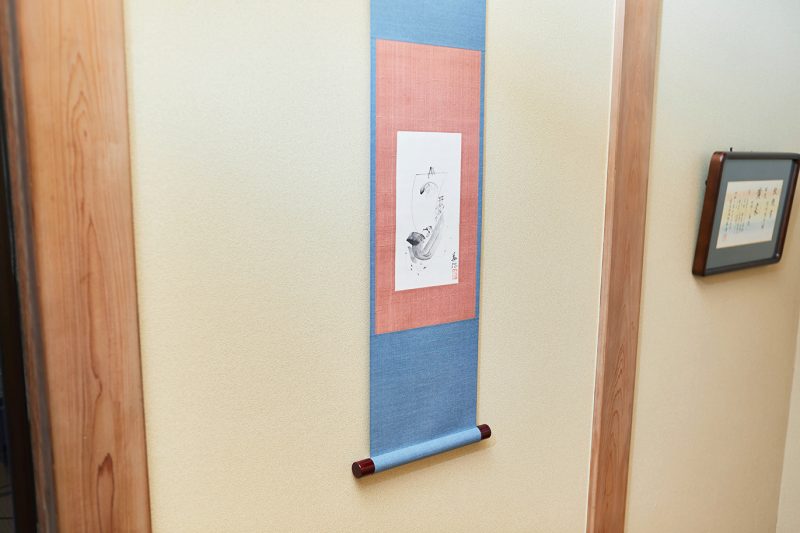 Hyogu, which covers a wide range of paper-related matters, requires a wide range of skills to produce. Even skilled craftsmen have many difficulties. "For many years, removing the stains from a Kakejiku is very difficult, but in the past few years I have developed the skills to do so. I have also learned the technique of sanding, and there is still a lot I can do if I wanted to try something new." The way he approaches his work with an inquiring mind every day looks very powerful.