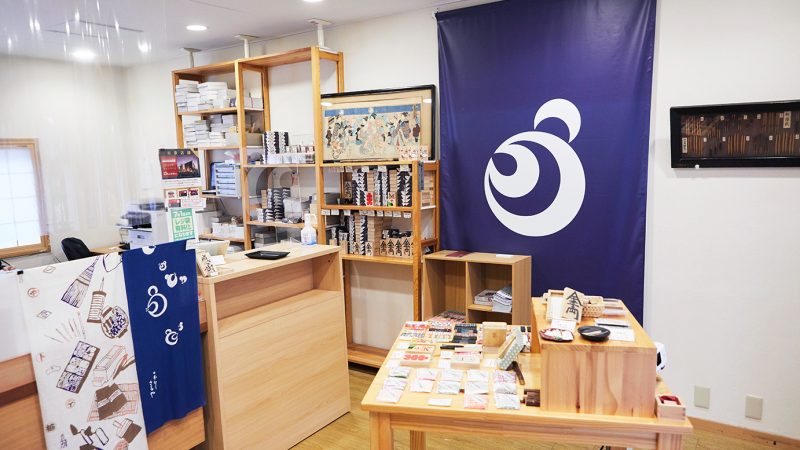 The birth of the popular "personalized" paulownia box came from an encounter with a young calligrapher
At "Nihonbashi Saruya", there are various toothpicks in paulownia boxes with patterns and colorful products displayed that you would want to reach out. The patterns such as the "Oiri" box were designed according to the customer's request. The zodiac series are illustrated every year.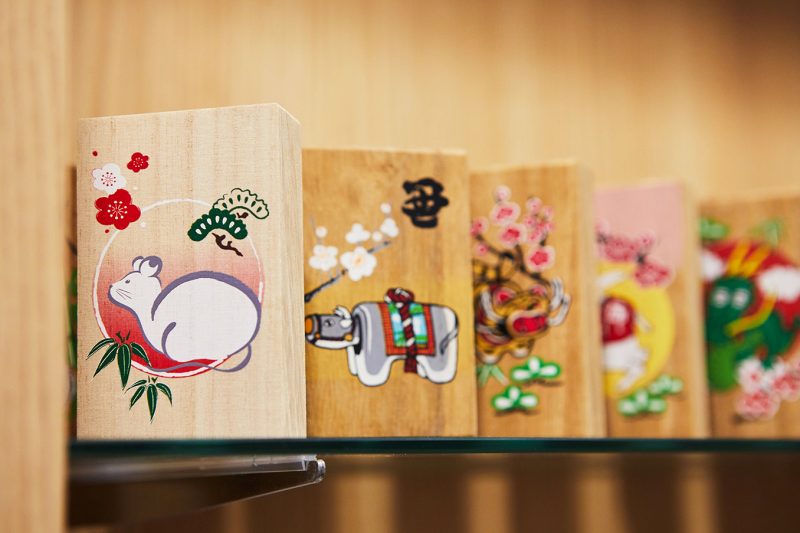 "Some people buy a bunch of toothpicks, perhaps for restaurants and Japanese sweets shops, and there are also many people who buy toothpicks in paulownia boxed as a gift and souvenirs or new year's greetings. There were also many customers from overseas." says Yamamoto-san.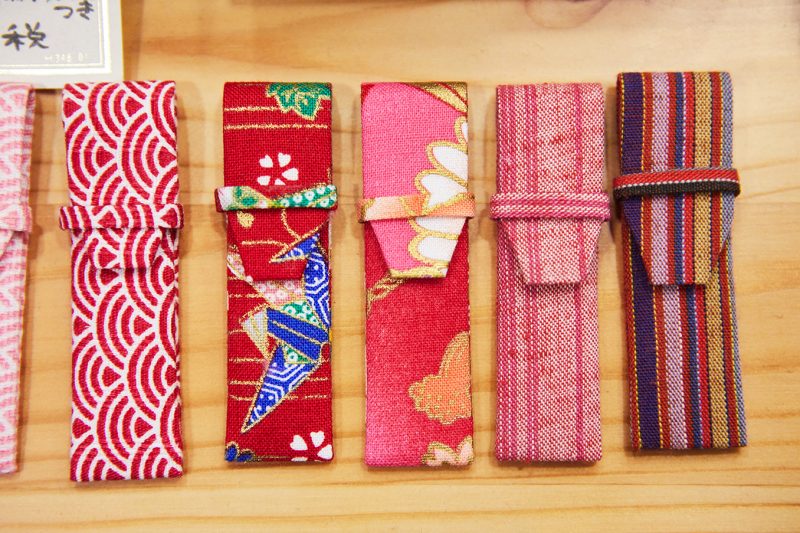 The most popular gifts are a variety of cute patterned toothpicks cases and personalized paulownia boxes. "The most popular is the personalized case. Many people have particular choices and I get the impression that people want them custom-made." There is no limit to the number of characters that can be used to create a one-of-a-kind product, and some people include English, company names, and longer messages.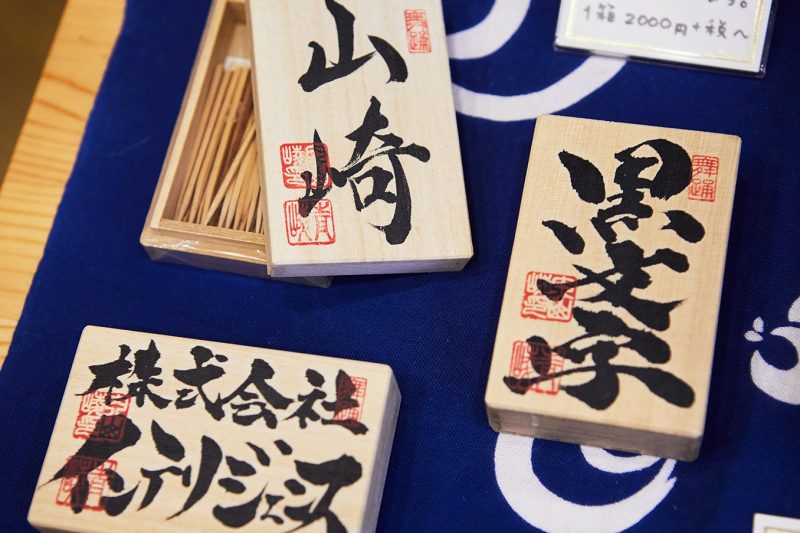 Ryo Uchiyama, a calligrapher who handles all the work of personalized writing was introduced by the company president of "Bento Sohonten" which also runs a long established bento shop in Nihonbashi. "There is someone interesting, a dancer and a calligrapher." This was the way he was introduced and It has been five years since I said,"you want to try writing something on a paulownia box?". Until then, there was no personalized name writing service, so it was a good encounter."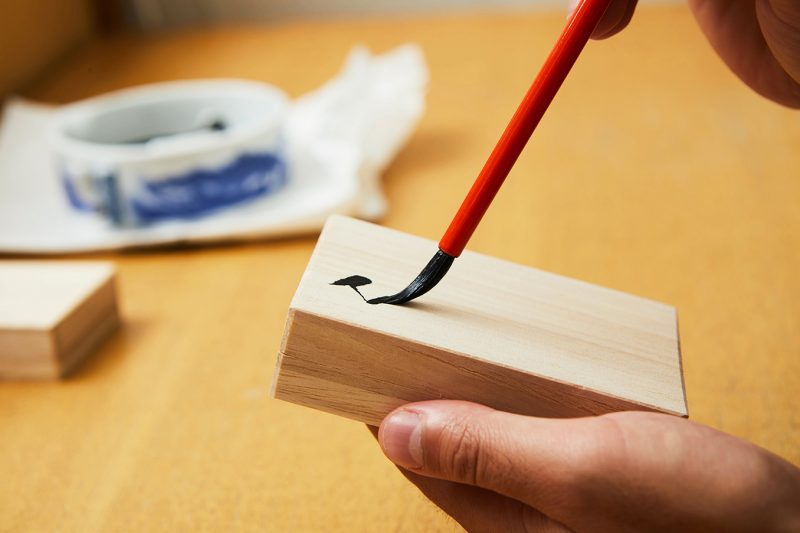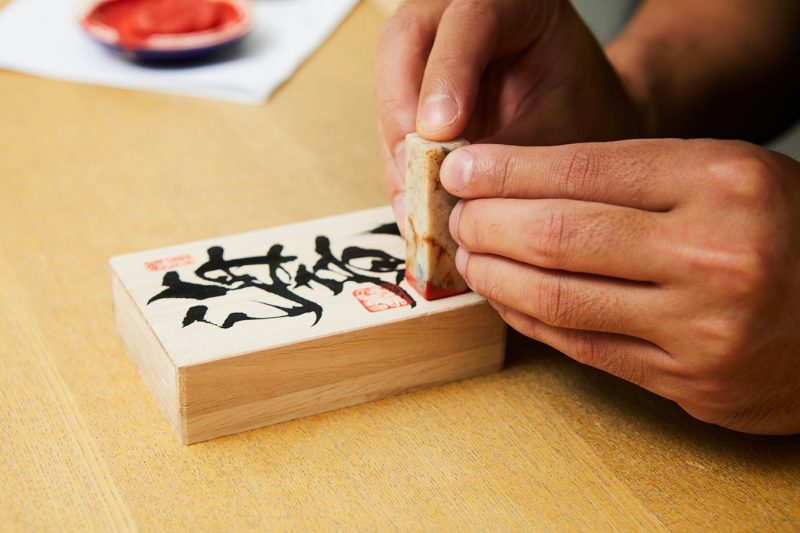 He wrote with a comfortable brush stroke, and finished within a blink of an eye and stamps, which indicated his own work.
When I asked about the meaning of the stamp marks, the name "内山崚(Uchiyama Ryo)", the pen name "青崚(Seiryo)", and "舞踊(Buyou)" indicating that he is a dancer. These three-stamps show his highest quality work. This is the only place you can specialily experience a calligrapher's work along withing a hand-cut toothpick.